In a study of 23,158 companies, we found that 40% of business owners are Rainmakers, the primary revenue drivers for their company. Despite experiencing early success, our research suggests a plateau is on the horizon. Their revenue stagnates, and business value plateaus, forcing them to confront the Rainmaker's Dilemma.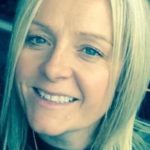 The solution? Help them evolve into an Architect.
In The Rainmaker's Dilemma, you will learn:
• The defining characteristics of a Rainmaker and how to quickly diagnose your clients.
• The one common problem business owners will face, and how to best prepare your clients.
• The negative impact Rainmakers have on receiving an acquisition offer.
• 9 strategies you can propose to help owners transition from a Rainmaker to an Architect.