With 11,000 startups launched around the world every hour, many cities have a robust startup ecosystem. What they lack is the infrastructure to turn those startups into scaleups.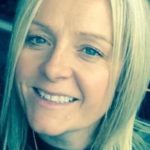 Enter 20,000 Scaleups. Launched in 2018 as a successful pilot in London and Sydney, the program is expanding to 22 cities in 2022 and eventually 150 cities. The focus is supporting local, middle market companies that have a path to $100 million in revenue or valuation through a proven program that has helped over 80,000 firms scale up worldwide.
In launching the program, we made three promises to the cities: 1. We would help one company in each city reach a $1B valuation. 2. We would help companies in each city exit for a combined total of over $1B. 3. We would help the rest scale at a 20% or greater rate for the next three to five years, brining $1B in growth to the local economy. We call these promises the "triple billion."
Four companies from the first cohort of 20,000 Scaleups have already seen an exit, with a combined exit value near $920 million:
Three of the CEOs shared feedback on 20,000 Startups in this video.
The not-so-secret sauce that's allowing these companies to achieve results like this is the Scaling Up platform, detailed in my book Scaling Up: Rockefeller Habits 2.0. Based on the Birthing of Giants program I helped to launch at MIT, this ongoing program draws on decades of hands-on experience, the latest cutting edge managing tools and individual one-on-one support to equip high potential companies with the skills, instruments and entrepreneurial passion to grow as rapidly as possible. The program was designed so the whole executive team can come together, meet and support each other on a quarterly basis without having to get on airplanes or book any hotels.
These exits are just the beginning. 20,000 Startups is focused on supporting the top 150 cities around the globe, helping them to build vibrant economies by delivering on the triple billion promises. The next London cohort of the 20,000 Scaleups program launches on June 8 and 9.
The response from the governments involved has been overwhelmingly positive. The Westminster City Council and itsBusiness Unit team, for instance, have been supporting the 20,000 Scaleups program from its initial pilot launch in London in 2018. Westminster is home to the largest number of businesses in the United Kingdom, accommodating approximately 58,000 businesses.
"Our ambition is for the City of Westminster to be the best place in the UK to locate, start or grow a business and a place where enterprise makes a major contribution to the rich vibrancy of our neighborhoods and communities," says Rachel Thevanesan, business support program manager. "Working with the Scaling Up coaches' team has helped us understand the benefits of supporting a vibrant Scaling Up ecosystem across the city and the 20,000 Scaleups program is a great initiative to provide a fast track growth to those businesses that have the ability to significantly increase the valuation of their organizations but more importantly create sustainable employment opportunities in dynamic growth sectors."
Since the initiative began, Westminster has already seen the number of Scaleups increase across the city from 1,400 to over 2,000 companies. More than 20 companies have successfully graduated in London and on average, they have achieved a 31% revenue increase and have created more than 900 jobs.
The city has also delivered a successful Scale Up Summit with the Scaling Up coaching team and has just launched a Start Up to ScaleUp program focused on helping 40 more organizations successfully transition to their next stage of growth.
"With one organization successfully exiting in 2019 with a valuation of over $750m, and a further two organizations achieving successful exits with valuations of $150m and $110m, this program makes a significant impact to the health and prosperity of the City," says Thevanesan.